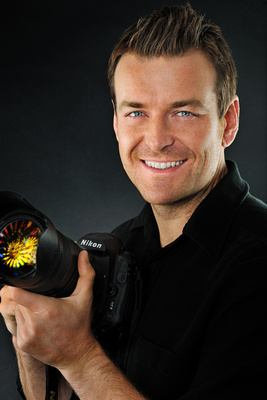 Kristian Bogner
Canmore, Alberta.
Regular Contributor to Photo News Magazine
Kristian Bogner is a World Class Professional Photographer, and Canadian Nikon Ambassador. His mission is to capture the amazing beauty of this world and positively influence others with his images and teachings through his passion for photography.
Bogner's credo "ultimate positivity," is one of the guiding principles he takes with him on his photography shoots as well as in his life. He thrives in situations with technical challenges, is grounded and relaxed by nature, but is a warrior when he is behind his Nikon Camera, and will stop at nothing to capture the moment. Bogner is known for his concept of "photographic cross-training" which he has adapted from powerful principles he has learned from many of the professional athletes he has photographed. Bogner believes that shooting different types of photography such as fashion one day and sports the next, makes for a better, all round photographer.
Kristian Bogner is widely acclaimed and is a three-time winner of the highest Canadian photographic honour, the Commercial Photographer of the Year for Canada Award from the Professional Photographers of Canada Association. Kristian is also a four-time recipient of Photographer of the Year for Alberta, as well as a six-time Photographer of the Year for Canada Finalist and winner of numerous other awards for best fashion, best sports, best illustrative, best industrial, and best scenic images in Canada. He has received multiple international awards and has had an unmatched number of his images selected to be a part of the prestigious Canadian National Archives. http://kristianbogner.com/